There is no shortage of beauty in Carmel-by-the-Sea. The intimate enclave, known the world over for its rugged coastline, redwood forests, and majestic mountain views, presents one opportunity after the other to experience northern California's stunning natural treasures. Whether you opt for a stroll down picturesque Ocean Avenue or choose to golf at one of Pebble Beach's champion courses, you're certain to become smitten with the region's splendors.
There's no better way to soak up the area's scenic views than on a hike. From challenging treks to serene trails, the hamlet boasts an array of unforgettable excursions. Read on for Carmel-by-the-Sea real estate maven Tim Allen Properties' seven leading suggestions for hiking near Carmel-by-the-Sea.
1. Point Lobos

Less than 10 minutes away from Carmel-by-the-Sea rests Point Lobos, a nature preserve that's often credited as the "crown jewel" of California's parks. This is no small feat, considering the Golden State is home to no less than 280 state parks and nine national parks – more parks than any other state in the country. Point Lobos has rightfully earned this distinction. The dramatic landscape features jagged sea cliffs dotted with wildflowers, old-growth coastal oak trees, and sandy coves.
While Point Lobos offers an entire network of trails, avid hikers will be the most delighted with its loop trail. Consisting of 7.5 miles and deemed moderate by most, nearly every bend of this trail provides sweeping views of the vast Pacific. You might even glimpse one of Point Lobos' famous sea lions lazing on a rocky, sun-splashed outcrop or spot sea otters at play.
Not up for a long hike? Take a tranquil walk along the Bird Island Trail, which, as its name suggests, is home to hundreds of glorious seabirds.
2. Jacks Peak to Rhus Trail Loop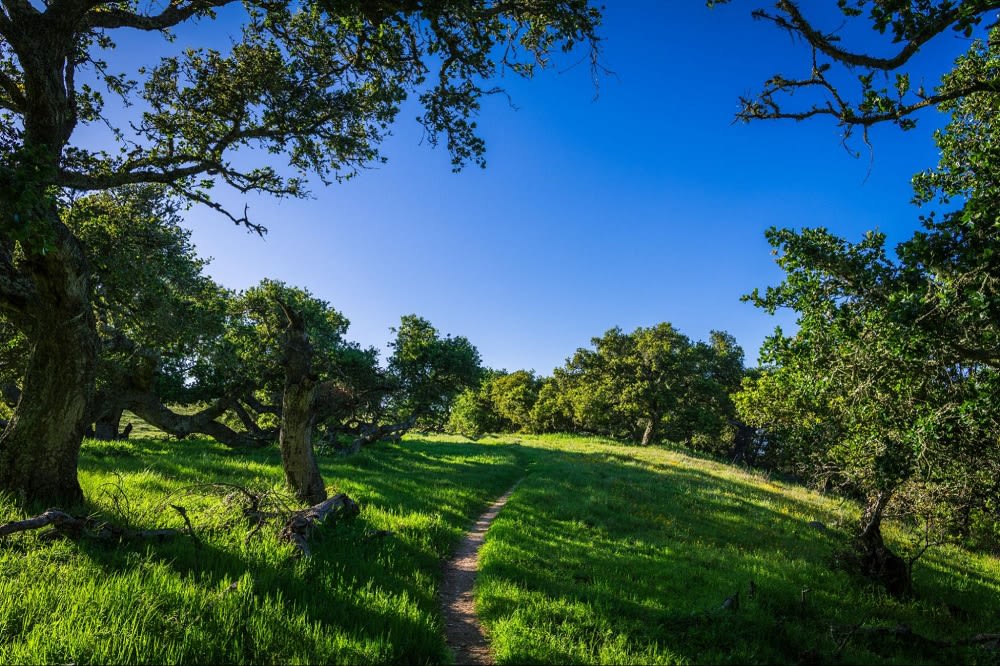 Carmel-by-the-Sea and the other lovely towns on the Monterey Peninsula may boast some of the most extraordinary high-profile properties on the West Coast. Still, a large part of the region has remained blissfully untouched by development.
The Jacks Peak to Rhus Trail Loop lets you absorb the area's impeccable, verdant magic. Just over two miles long and with only a slight gain in elevation, this splendid hike is ideal for relishing solitude.
3. Carmel River State Beach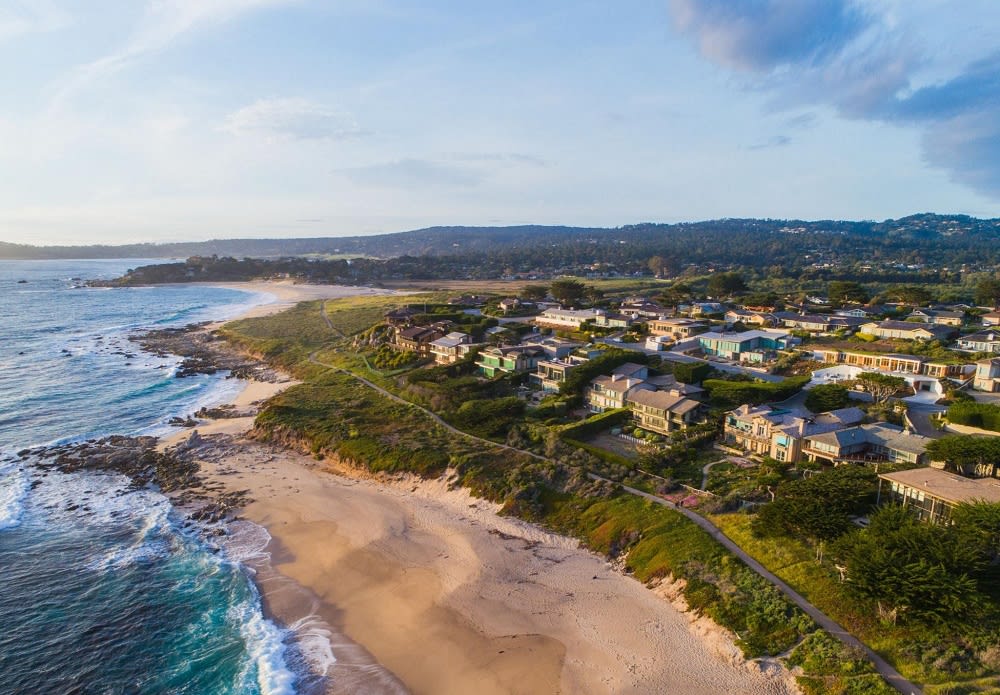 Hiking might immediately evoke climbing, but staying at sea level has its own pleasures, especially when it allows you to sink your toes into the sand.
This is precisely what a visit to Carmel River State Beach will provide you. Songbirds set the soothing playlist on this mile-long stretch of sand, which features waterfowl, a glimmering lagoon, and an up-close-and-personal view of the ocean. Arrive at sunrise or sunset to elevate your experience; the sky at these times is filled with dazzling colors.
4. Garland Ranch Waterfall Trail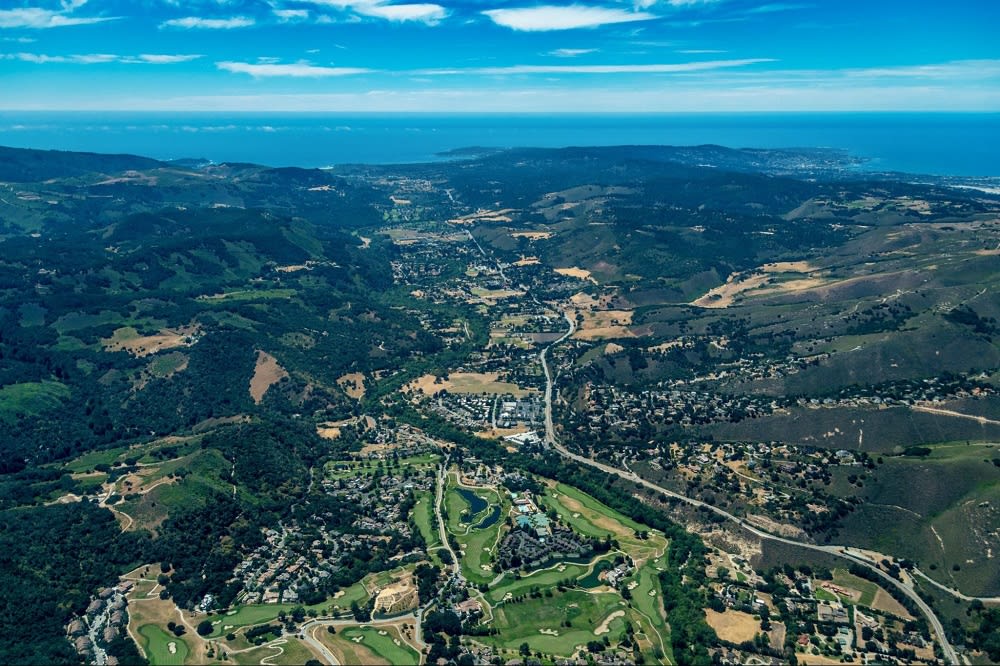 There are few places in the world where you can experience an ocean, mountains, forests, and waterfalls all within minutes of each other. This is one of Carmel-by-the-Sea's many claims to fame — and one of the most desirable ways to savor it is along the Garland Ranch Waterfall Trail.
Situated in Carmel Valley, the hour-long, two-mile hike awards your climb with views of a breathtaking waterfall. Aim to head out on this hike after it has rained to ensure the cascade is flourishing.
5. McWay Falls Overlook Trail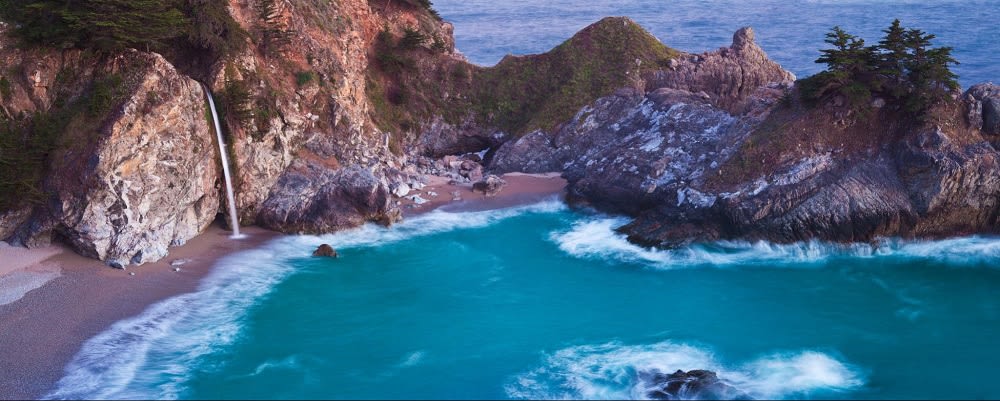 Highway 1 is legendary around the world for its jaw-dropping vistas and exquisite, even radical topography, which is made all the more spectacular when there's just enough fog to feel as if you're immersed in a different universe.
The epic highway's raw beauty is amply enjoyed on Big Sur's McWay Falls Overlook Trail. The short, 1.2-mile hike culminates in staggering views of one of the only two tide falls in the state – an 80-foot wonder that falls directly into the ocean.
6. Condor Gulch Trail to High Peaks Trail Loop/Pinnacles National Park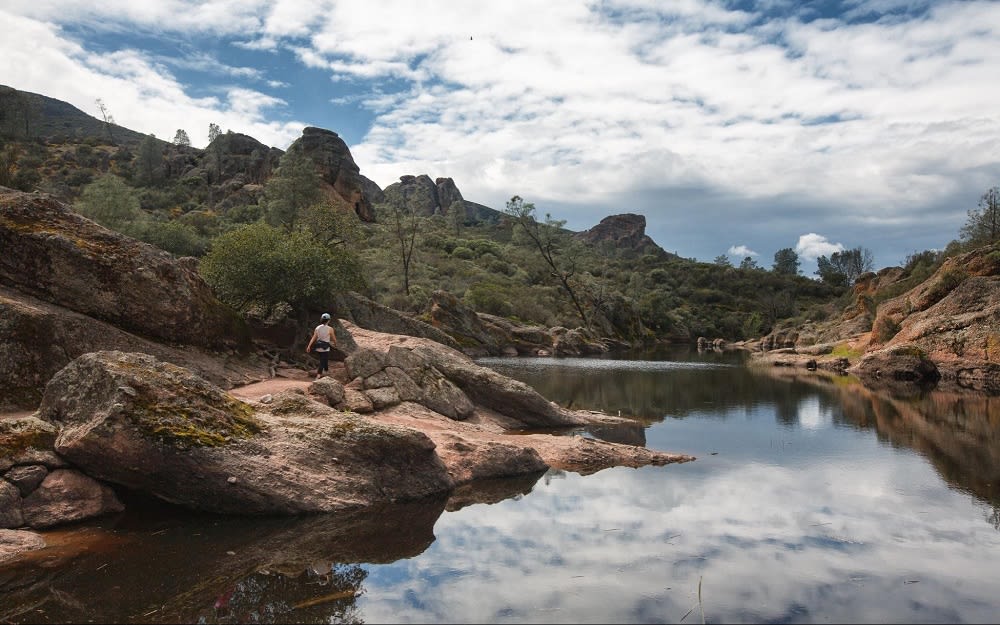 The magnificent rock structures of Sedona might come to mind on this gorgeous hike an hour inland from Carmel-by-the-Sea. But Soledad's Condor Gulch's alienesque, palisade-shaped formations are entirely their own. Striking and memorable, they make every step on this strenuous, 5.4-mile trek well worth your efforts. You'll also discover stairs and caves that amplify the remoteness of the national park. All the while, you'll be rewarded with panoramic views of the undulating countryside.
7. Pebble Beach Cruise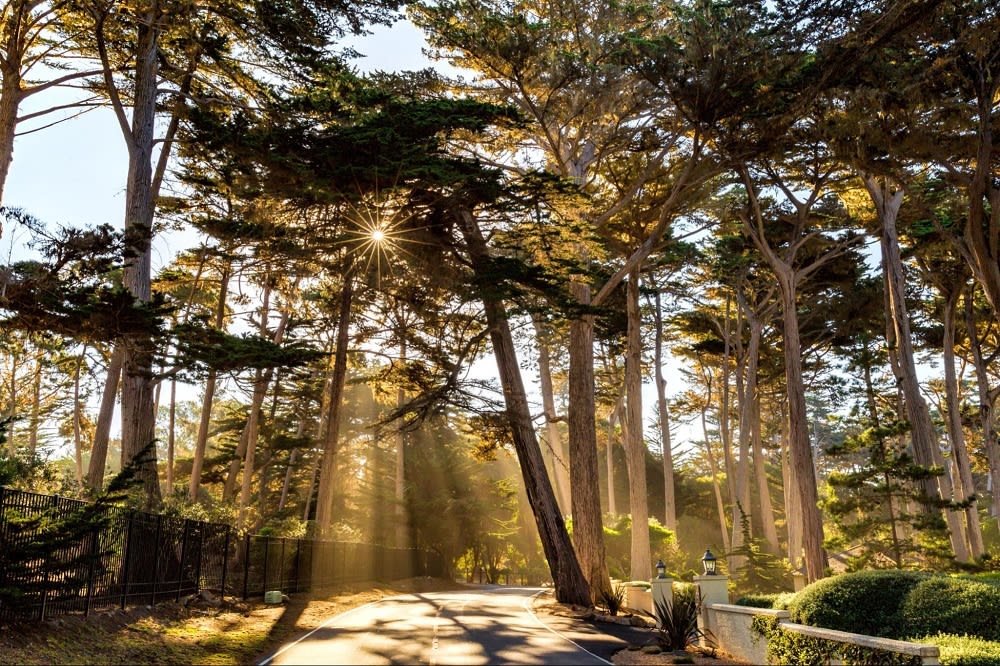 Pebble Beach Cruise is less of a hike than a peaceful walk, but what list of the best hiking near Carmel-by-the-Sea would be complete without mentioning the famed 17-mile drive?
Home to properties cloaked in lush greenery, world-renowned golf courses, and unparalleled vistas, this drive deserves every ounce of the acclaim it has received – and then some. And while it's a thrill to drive, it's also a joy to walk.
Whether you choose to bring your dog along for the stroll or jog is wholly up to you, but you certainly won't want to miss the iconic Lone Cypress, a single, magnificent cypress on Pebble Beach that's believed to have been planted more than 250 years ago and is often thought of as an emblem of America's independence.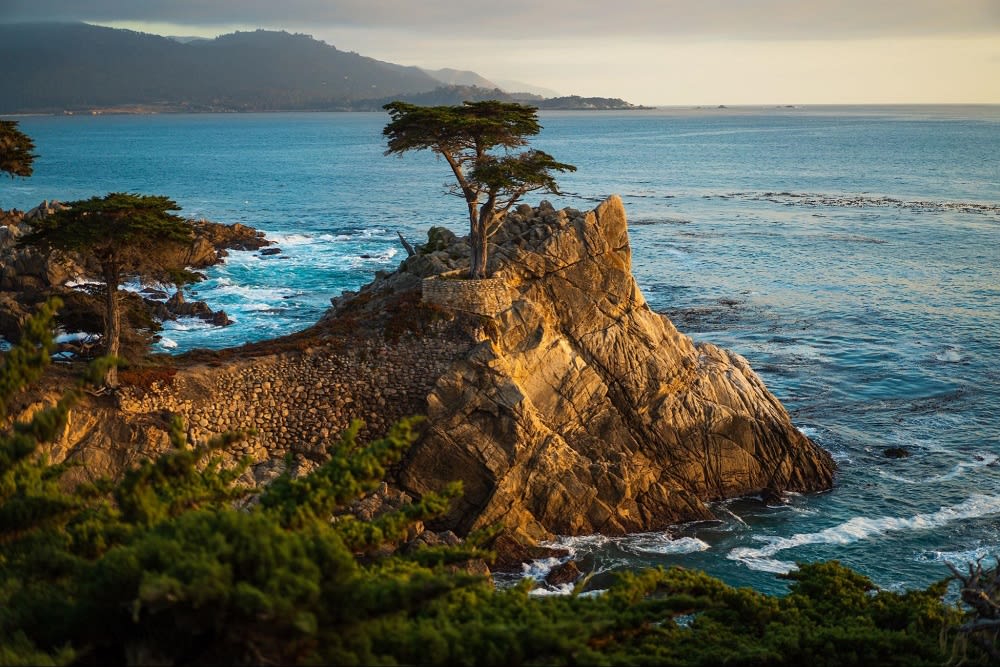 Bask in the sight of this rare beauty: Monterey cypresses are found in only two spots worldwide, both on the Monterey Coast. And once you've had your fill of this remarkable tree, wind your hike down on a walk through the nearly-mystical Crocker Grove.
Enchanted by
Carmel real estate
? You're certainly not alone: It's consistently ranked the most beautiful village in California. Beyond its outstanding hikes, you'll find a one-square-mile enclave brimming with charming boutiques, first-rate art galleries, and upscale and casual restaurants. Carmel-by-the-Sea real estate is just as enticing, with properties ranging from sprawling architectural gems to meticulously preserved Craftsman cottages.
If you're searching for homes for sale in this beautiful city,
Tim Allen Properties
would be happy to assist. This team of premier
Carmel-by-the-Sea real estate agents
combines comprehensive knowledge of the Monterey Peninsula with warmth and expertise to always deliver impeccable service. Schedule a consultation with us today to make hiking near Carmel-by-the-Sea a part of your regular itinerary.