Carmel's dramatic landscape, sweeping seaside vistas, and expansive lots are perfect for picturesque properties. Here are five of the most whimsical homes you'll find in Carmel, each with their own breathtaking appeal.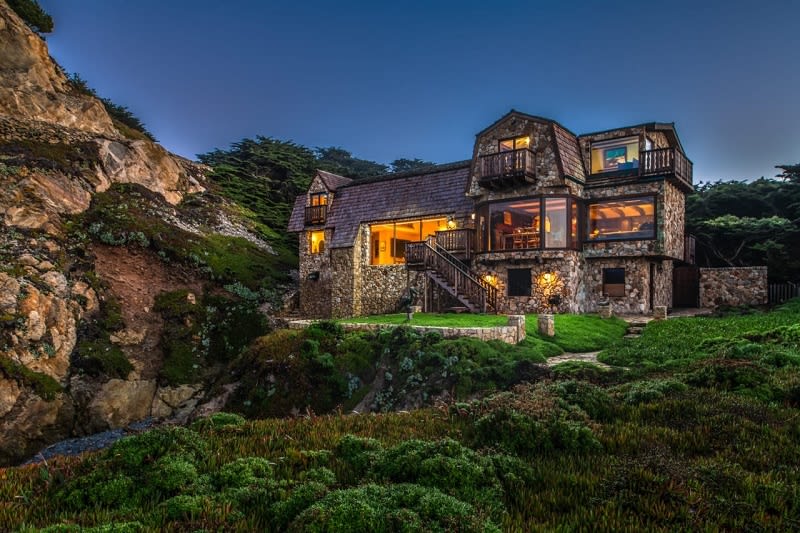 On Carmel Highlands' renowned Spindrift Drive, this oceanfront home is located in a private rocky cove and offers breathtaking views of Point Lobos and the rugged Carmel Highlands coastline. There is a trail leading to a private oceanfront knoll which is like being on the bow of a ship at sea. "Home is the Sailor. . . Home from the Sea" is carved above the fireplace and conveys the feel of this coastal enclave where one can commune with the marine environment and enjoy the salt air and fresh ocean breezes.
Like something pulled from straight from a storybook this beautiful home is what dreams are made of. Designed and built by Hugh Comstock, this historic house is sited on a double lot. 8000 square feet, with southwestern exposure. Its distinctive Fairy Tale features give it loads of the famous Carmel charm introduced by Comstock to our village by the sea. The flowing front lawn is unique in Carmel and gives a pastoral feeling to anyone entering the property.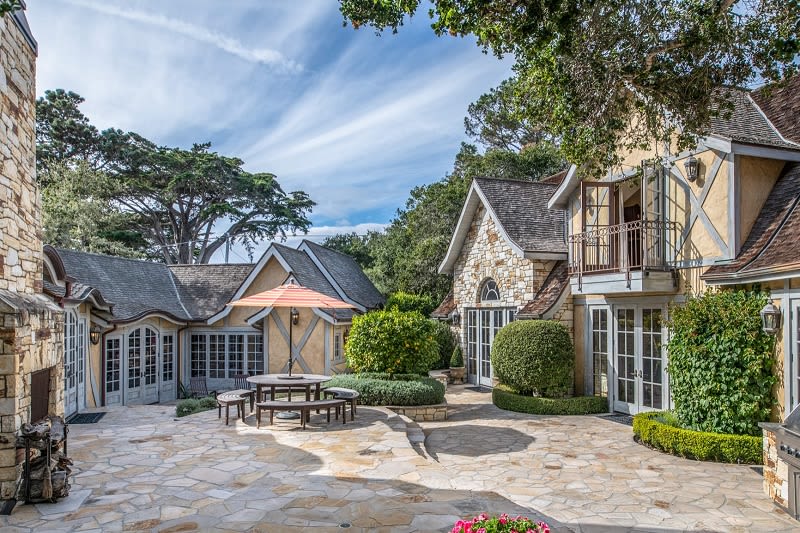 This stunning property in the Golden Rectangle of Carmel includes two oversized parcels and two houses with beautiful stonework, high-quality finishes, and Carmel charm throughout. Imagine yourself strolling gaily from room to room enjoying the natural light offered by the open spaces and many windows. Brilliantly designed by architect Michael Bolton, the compound is connected by an impressive central courtyard with a wood-burning fireplace, outdoor shower, and lush landscaping with citrus trees.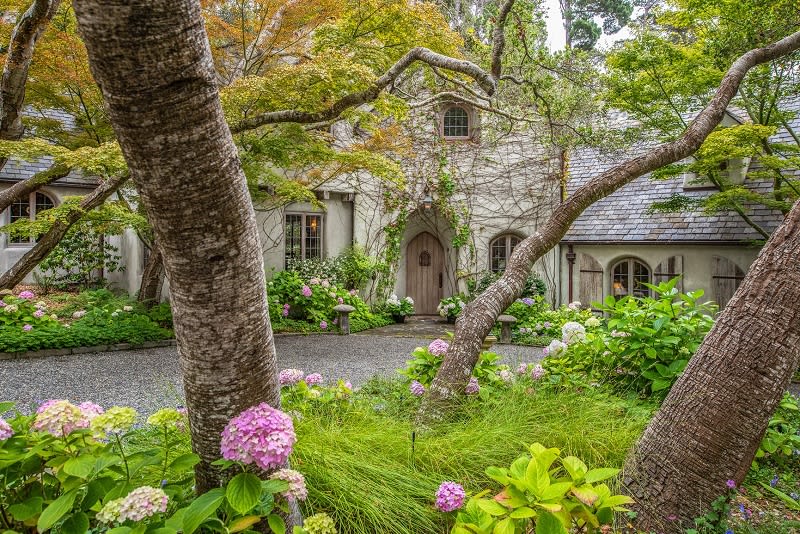 This charming ivy covered home with slate roof and rustic wood shutters, is located on a private 3/4 acre, gated compound in the heart of Carmel-by-the Sea. It is a little bit of Europe tucked away in a peaceful environment bordering the Mission Trail Nature Preserve. The home features cathedral beamed hand-hewn pine ceilings inspired by the design of a ship's hull. Quiet radiant heating is throughout all rooms, under the limestone or antiqued oak flooring.
SEA MIST - For Sale - $5,250,000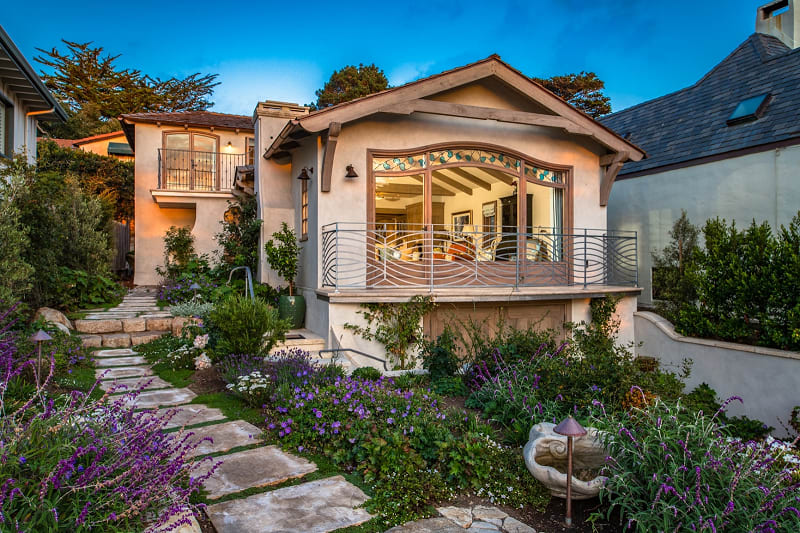 Located steps from the beach on a block with many historical homes, this re-invisioned Comstock cottage sports a distinguishable Art Nouveau flair and a timeless appeal. By utilizing reclaimed oak for its rich color and texture on the beamed living room ceiling, incorporating mosaic tiles into the design, and favoring intricate embellishments throughout the house, this cozy cottage could have been photocopied from the gilded pages of a storybook. Enjoy Carmel's temperate weather year-round on the Jerusalem limestone front deck and gaze at the crystalline waters of the Pacific from both of the home's levels for a picture-perfect sunset.

See more details on Sea Mist

Give your story a happy ending with one of these magnificent fairytale homes. If you're interested in learning more about Carmel Valley real estate or luxury homes in Pebble Beach, contact me for more information.