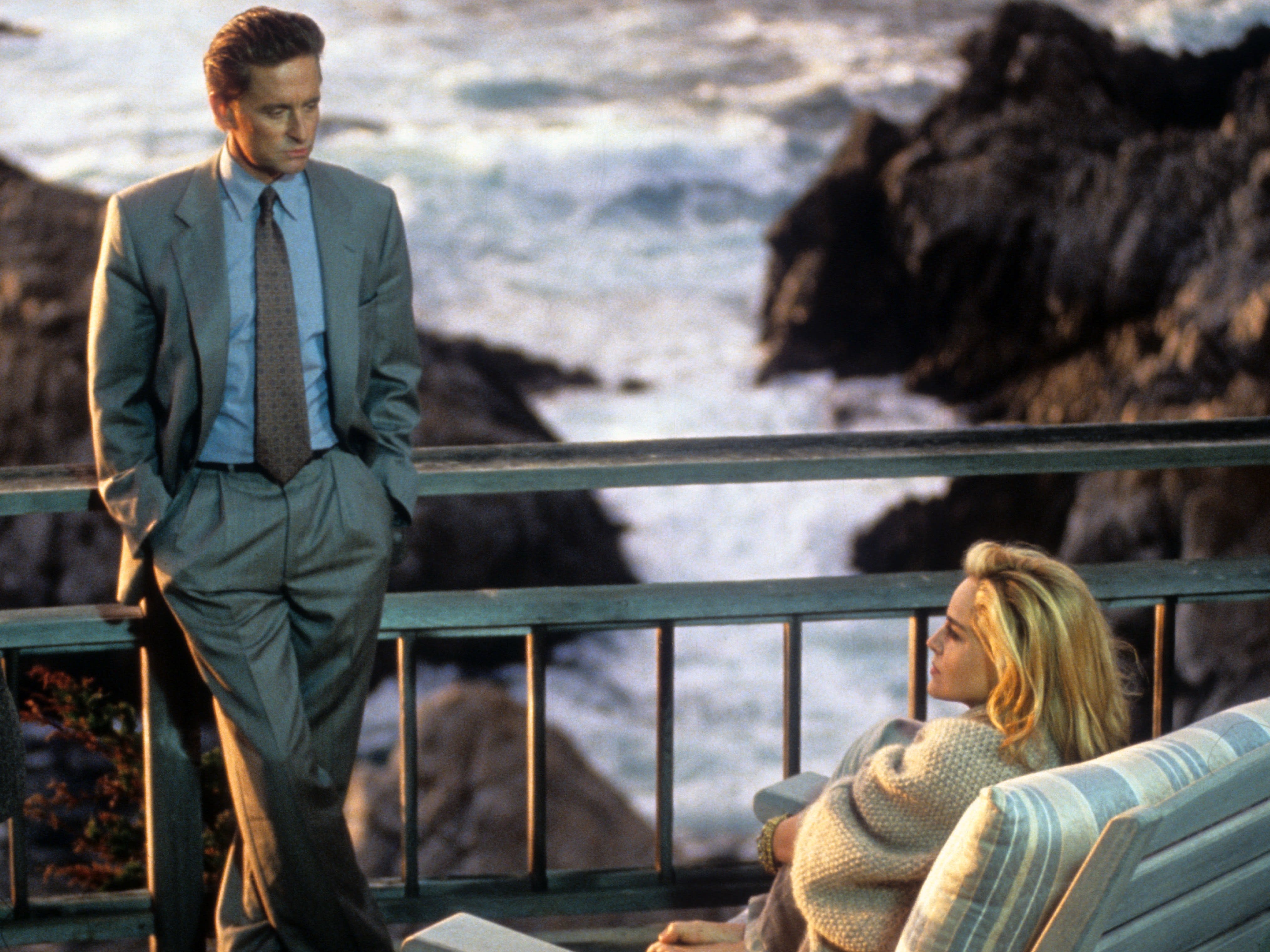 Michael Douglas and Sharon Stone starred in "Basic Instinct." Photo: TriStar Pictures/Courtesy Everett Collection
Mr. Vickers began assembling the site in the late 2000s, constructing the four cottages from scratch. They all feature monolithic stone fireplaces with 14,000 pound hearthstones, 8,000 pound mantels and French Oak floors. They sit on oceanside cliffs looking down in elevation approximately 100 feet to the waves below.

The main lodge is well known to locals for having served as a location for the 1992 movie "Basic Instinct." It served as the home of Sharon Stone's character Catherine Tramell, a crime writer who becomes a suspect in the murder of a rockstar. In the film, detective Nick Curran, played by Michael Douglas, makes a visit to the property to question her and she sits nonchalantly in a deck chair by the ocean. Mr. Vickers said he and some friends who were visiting the property recently rewatched the firm. "It holds up," he said.

The lodge's former owner was Steve Fossett, records show. A businessman and adventurer who was the first individual to fly solo nonstop around the world in a balloon, Mr. Fossett disappeared in 2007 after taking off on a light aircraft on what was supposed to be a short pleasure flight, The Wall Street Journal reported at the time.

Mr. Vickers bought the main lodge for about $14.4 million last year, following the 2017 death of Peggy Fossett, Mr. Fossett's widow.

Mr. Vickers, 59, called buying the lodge "the last stroke of the paintbrush." Comparing the project to a historic Adirondacks camp, he said he'd been missing a key piece of the puzzle in the form of a main lodge where guests could congregate and where he could have space for amenities like a fitness center, a spa and a pool. He and visitors continued to stay in the cottages and congregate in the lodge when it came time to entertain. The property still has a library with a domed ceiling used by Mr. Fossett to house his book collection, some of which dated back to the 15th Century.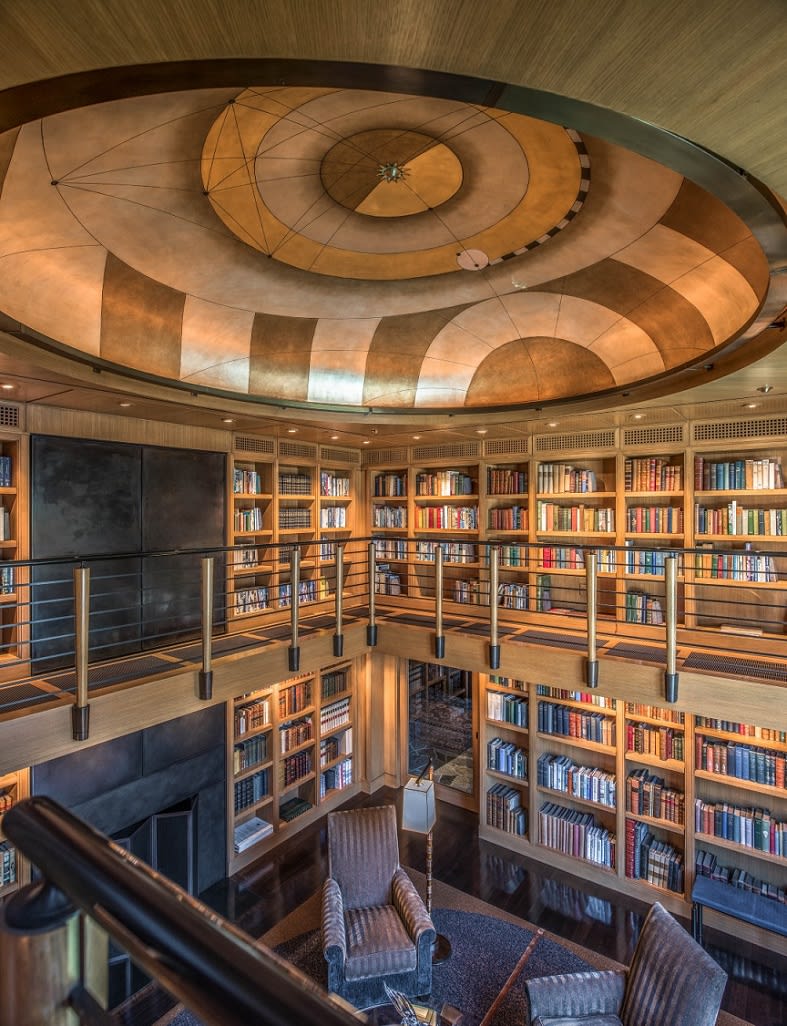 Together, all five properties comprise 12 bedrooms, and more than 17,000 square feet of living space.

"I feel like a Russian oligarch in the South of France or something," Mr. Vickers quipped. "We have three separate entrances to the property -- all big gated electronically controlled entrances."

Mr. Vickers grew up in Denver, CO., but following his childhood love affair with Carmel, he later attended boarding school in the area. He made his money in the software business, developing solutions for the oil and gas industry, which took him all over the world. He sold his company in 2008.

"I've been trying to get back to my lifestyle in high school ever since," Mr. Vickers joked.

He said he is selling the property because it is too large for his purposes. "I've completed the art work here," he said.