Image credit: PoppyLaneParadise.com
The last few years have seen an increase in the fascination with bathrooms among Americans. An editorial piece by The Atlantic contextualizes their history, noting that bathrooms have grown not only in number but also in importance. Newsweek would go as far as calling it "a place of sybaritic luxury" in 1965. And why wouldn't they?
In this age of constant connection and self-care, the few moments of absolute solitude in our bathrooms became ones to treasure. What better way to extend our comfort by designing them in a way that we appreciate?
Not sure where to start? Read on to learn about popular design trends for bathrooms, as presented to you by the top Pebble Beach real estate and Carmel real estate agents at Tim Allen Properties.
Windows by the bath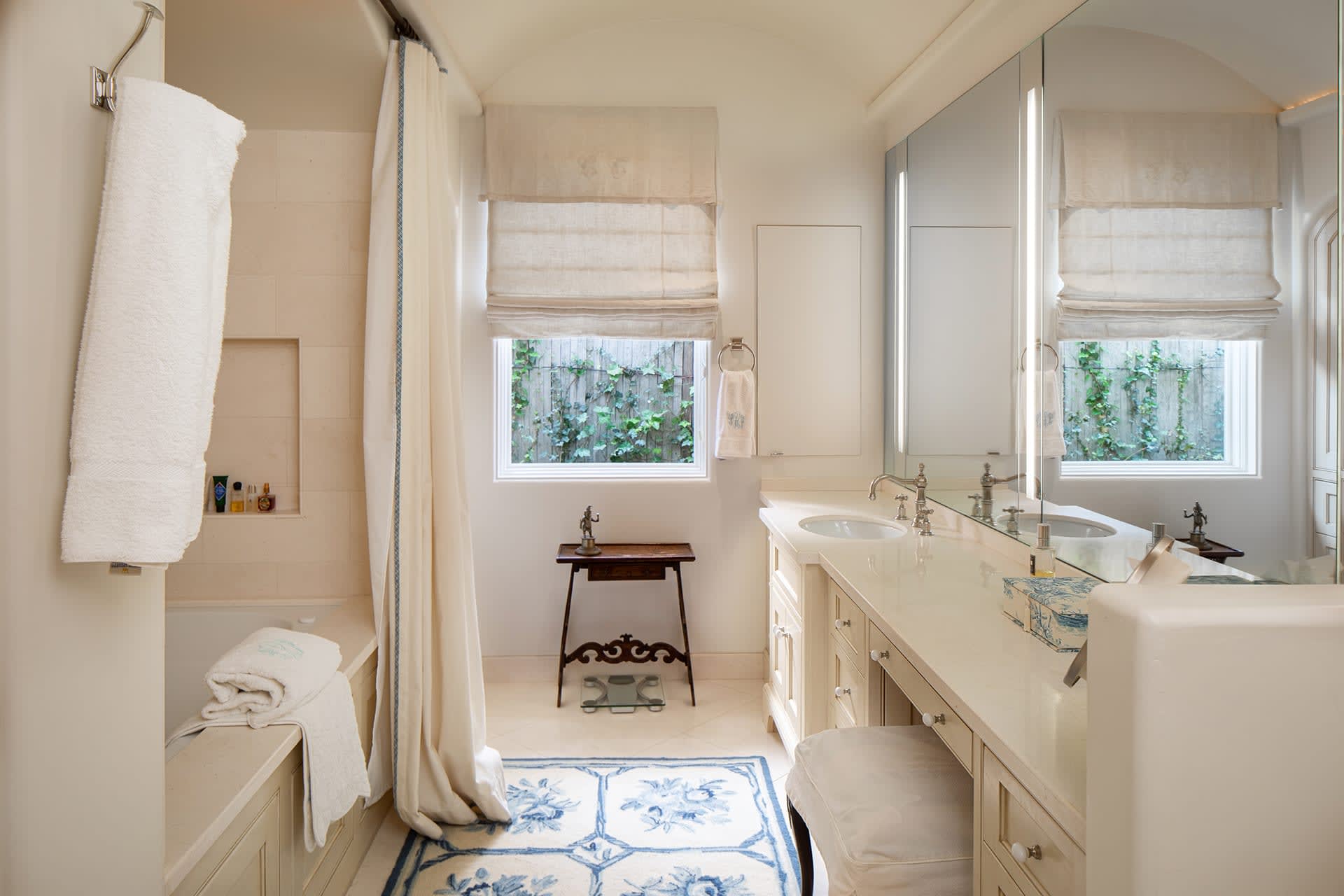 Image credit: Sold on Scenic in 2021
It may seem like a strange and even invasive idea at first, but the tranquility that comes from feeling connected with the outside world while in the peace of your own bubble, is unparalleled. Just look at this view from our Pebble Beach Paradise listing!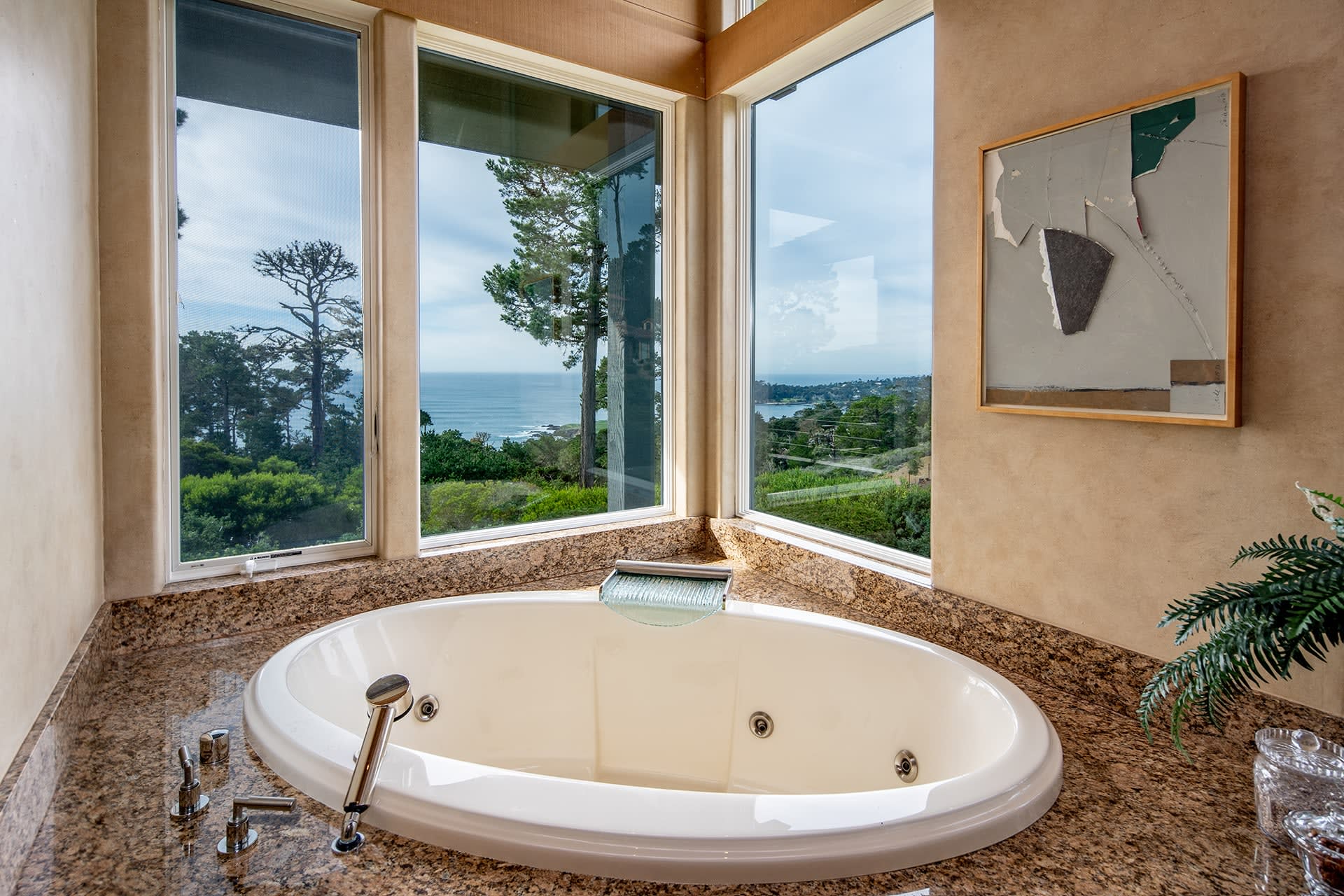 You've got a gorgeous view of the coast, and wonderful natural lighting as well. What better way to appreciate California's Central Coast? Don't worry too much about privacy.
Statement pieces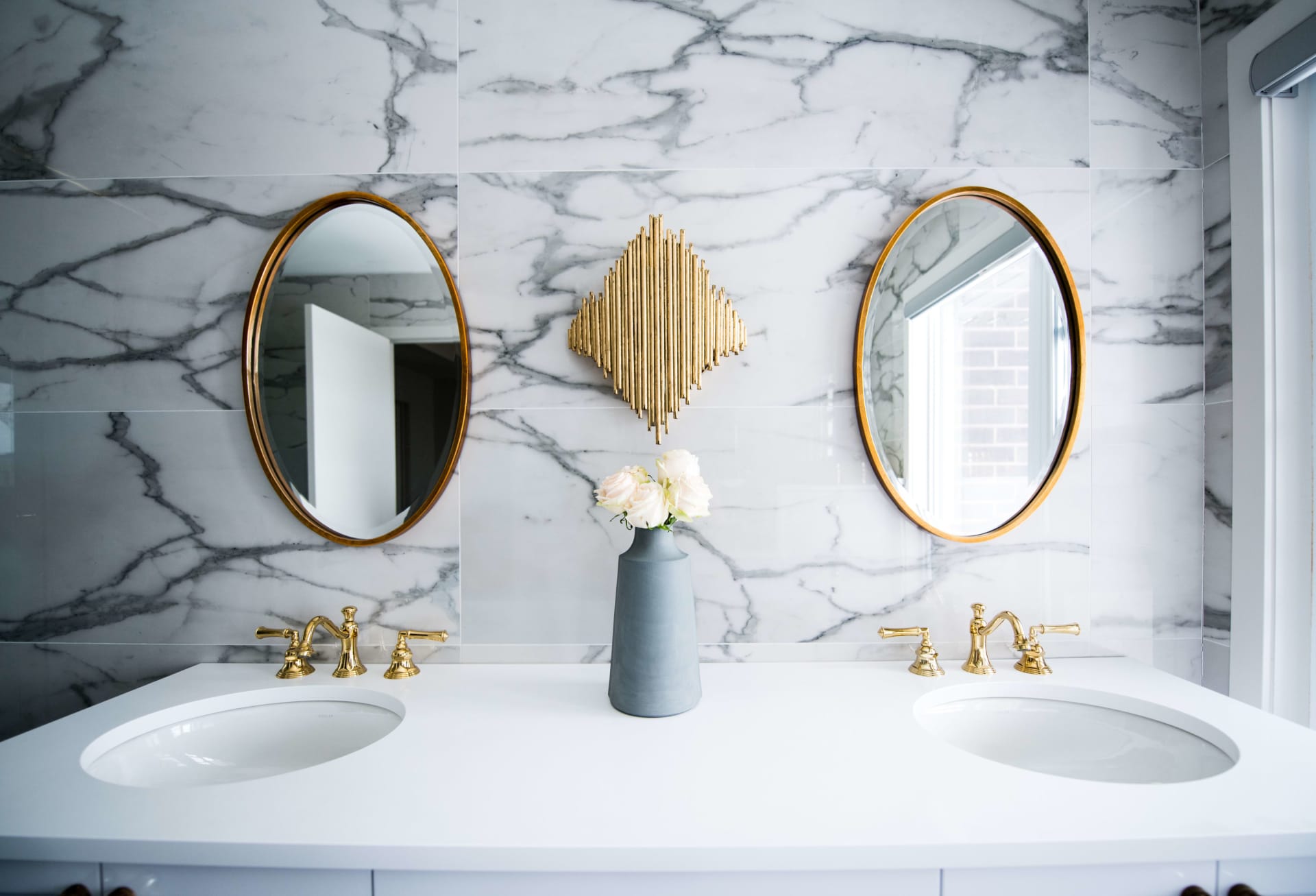 Image credit: Unsplash
Less is more — as this New York Times minimalism piece would agree. Minimalism aims to reduce stress and clutter by focusing on the bare essentials to achieve beauty and functionality. Statement pieces tie the entire image together and provide an air of deliberate elegance.
Statement pieces in your bathroom can have a necessary function, like ceramic soap dishes, or be decorative, like marble vases. They double up on practicality by being portable, and homeowners can move them around when switching tips up. However, as this guide to choosing a mover by AskMoney highlights, you need to be careful with fragile items, especially if you're renovating your bathroom or moving into a new house. Finding the right packaging and specialized crew to transport your valuables is an essential task that Tim Allen Properties is happy to help with.
Fixtures with personality
You can also look into personalizing your fixtures if you don't want any drastic change but still crave a flamboyant touch. Our Carmel Gem listing does this perfectly — check out the vintage faucet and showerhead, that settle well along the white modern tile. It's the perfect mix between modern and nostalgic, and a great way to liven up a bathroom.
Art in your bathroom
Image credit: Unsplash
If you prefer items with more visual appeal, then look towards putting some art pieces in your bathroom. Pick out your favorite paintings and situate them by the tub, above the sink, or even along the bathroom surfaces for an informal gallery wall.
Avid art appreciators have to be careful — these decor ideas by RealHomes include advice on framing these with glass, or ensuring that your chosen pieces are on a waterproof medium to preserve their quality. If you're not a fan of paintings, you can put up wallpaper panels for a similar effect.
Accent tiles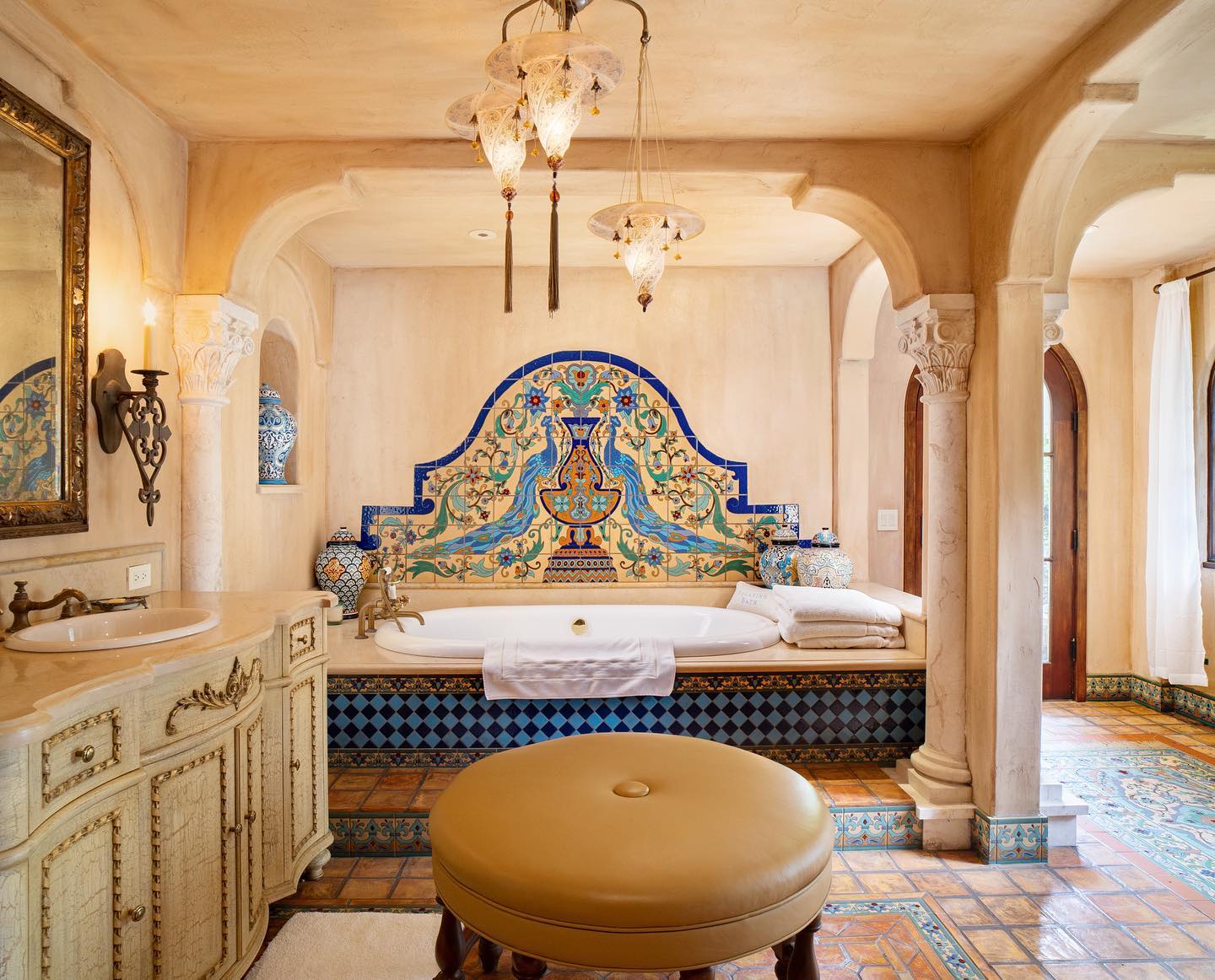 Image credit: Instagram timallenproperties
Accent tiles are an ingenious way to spice up your bathroom while keeping everything hygienic and waterproof. You can choose to tile even just a small section of your bathroom wall and still have the same level of sophistication, which is why this is a popular trend among Carmel cottages.
The smaller the section, the bolder you can be with your choice of tile. Check out our Carmel Perfection listing with a unique blend of ocean blue and mermaid green tiles that are only brought out by their stark contrast to the pristine white walls.