Staging is key in today's market – it helps potential buyers visualize themselves in your home and elevates your property to match the competition. However, not all rooms are staged equally! Whether you're working with our in-house designer or taking on a DIY staging project, it's important to know exactly what your Monterey Peninsula home needs. Here are some tips on staging your home room-by-room.


The Kitchen
Your kitchen is probably the most important room when it comes to attracting buyers. Buyers want to see a clean, modern kitchen, complete with high-tech appliances and fashionable accents. But kitchens can take on a lot of wear and tear, so the first step to staging one is to de-clutter. Get rid of anything that takes up excess counter space (like that enormous blender); put away any children's drawings, magnets, or other decorations; and, of course, make sure the room shines. You want to clean it thoroughly, and if you want an extra boost, consider adding a fresh coat of paint to brighten everything up. Buyers want to see stainless steel appliances, so if your kitchen needs an update, look at what's on the market. Hands-free sinks, smart refrigerators, and energy-saving dishwashers are just some of the perks people will look for in your home.

When it comes to accents, maximalism is in. This means luxe, dark cabinetry, and bronze or metallic accents. If your cabinets simply need a coat of paint, you could sand them down and repaint them yourself. But if they're in disrepair, then replace them - the change will do a lot of good for the room as a whole.
The Bathroom
After the kitchen, your bathrooms are the most important rooms to stage in your home. These rooms also take a lot of wear-and-tear, so you'll want to start by doing a deep clean. Once you've scrubbed away any grime, consider what needs updating. Re-caulking and grouting your tub and shower tiles can make everything look newer and brighter. Painting the wall or replacing any faded or ripped wallpaper will tie the room together nicely. In terms of appliances, today's buyers like seeing soaking tubs, smart toilets, and a lot of cabinet space. There's a consensus among buyers — especially high-end ones — that bathrooms should feel like at-home spas. Make sure your bathroom looks and feels relaxing.

If your bathroom does have a lot of storage space, be sure to remove your personal belongings. You want to show off the room's great qualities!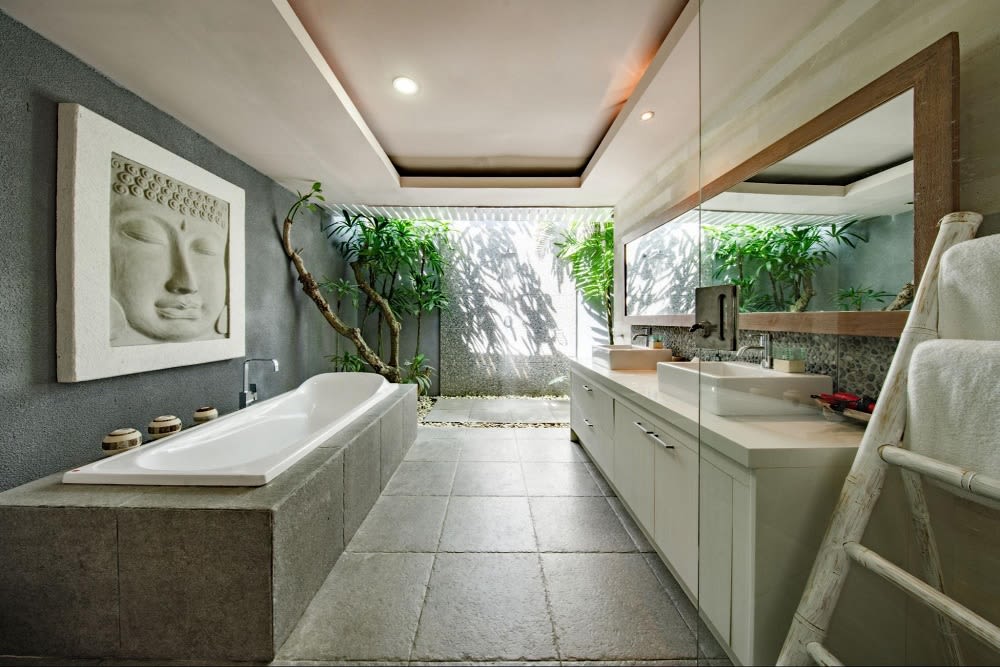 The Living Room
Living rooms are likely to be more personal than other areas of a home. After all, families tend to gather in these spaces. But if you want to stage it right, you'll want to begin by depersonalizing the space — remove family photos, collectibles, papers, and anything else that suggests people are still living there. You want potential buyers to feel like your home is a neutral space they can make their own. Clean or replace any worn carpet, paint the walls and the molding, hide any kids' toys, and let in as much light as possible! Natural light makes a room seem more inviting, and the fresh air will make the room smell nice.

If your living room is on the smaller side, consider purchasing a large mirror to hang on one of the walls. Mirrors make spaces look larger, and add a nice decorative touch. While you're making your final touches, put out a bouquet of freshly cut flowers on your coffee table and arrange your furniture to enhance socializing. These little additions can go a long way!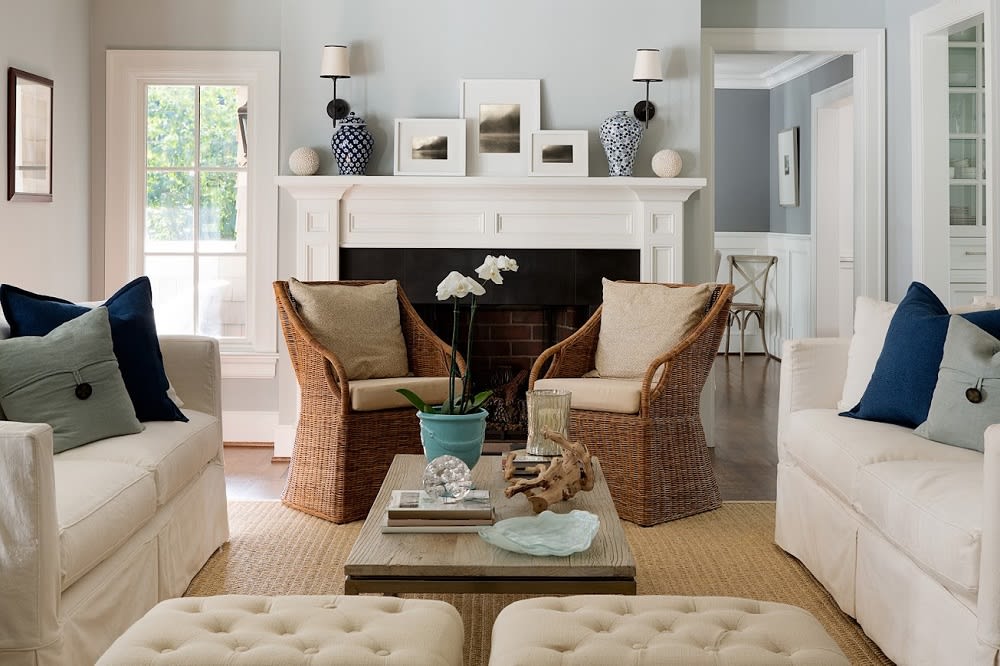 Bedroom
When it comes to revamping your bedrooms, symmetry is key. Start by removing excessive furniture that takes up unnecessary space. For example, the bench at the end of your bed might look nice but could be making the room seem smaller. Do you really need that chair where you put your laundry at the end of the day? Or the vanity that's been unused for years? Pare the room down to the necessities - and remove personal items like your nighttime reading. Instead, make sure your bed has identical side tables with matching lamps. This symmetry will make the room look put together.

As with the other rooms, let in as much light as possible! Then, get ready to highlight any particularly desirable features. Do you have walk-in closets? An impressive master bedroom? Keep these clutter-free so they can speak for themselves. When it comes to adding decorations, check out today's bedroom trends. Some bright throw pillows and natural accents are very in.
Exterior Areas
If your Monterey Peninsula home has a porch or deck, it's a huge asset worth playing up! People love the idea of spending time outside, both during the day and evenings. Clean these areas of any debris and give them a good power wash. If your furniture is old or worn-out, invest in some nice new pieces and consider a fun touch like a fire pit. It's also important to look at what surrounds these outdoor spaces. If your landscaping could use some improvement, it may be time to remove debris and plant new things! Your local garden center can advise you, but sometimes, just adding a stunning plant in a statement-making planter can help tie a space together.

Many luxury homes also have outdoor kitchens. If your home has one, that's a huge bonus for today's buyers. Make sure your appliances are clean and are in top shape. Stage your dining area to look like you're expecting guests. If you want to invest in some new outdoor pieces, consider a fancy bar cart or a patio heater. The last year has seen an uptick in outdoor entertaining, and these appliances are impressive.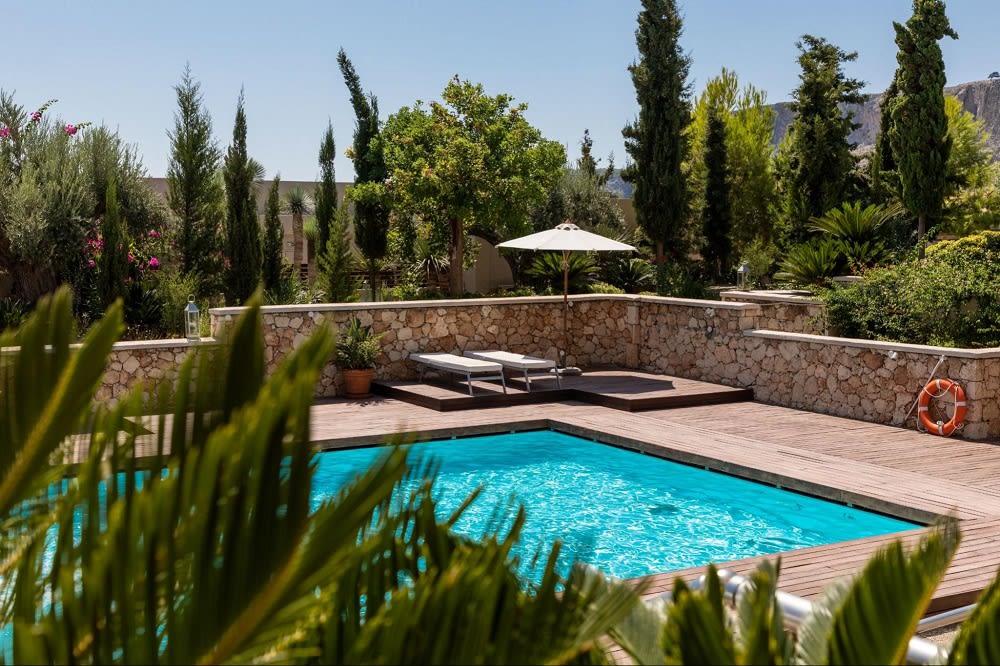 A General Note
When staging, it's important not to overdo any room. You don't want your home to look too stiff or vacant; you just want it to look ready to hand over to someone else. Make sure it looks clean, smells great, and is a welcoming place to host visitors.

Looking to sell your home in Carmel, Pebble Beach, Carmel Valley, Carmel Highlands, Pacific Grove, or Monterey? Contact Tim Allen today!