It's hard to imagine a more beautiful place on earth than Carmel-By-The-Sea, or Pebble Beach. With their dramatic Pacific coastlines, redwood forests, and rolling hills, these towns have something for everyone. Whether you're looking for a place to relax and enjoy the natural beauty, or for some of the best golfing in the world, you'll find it here.
Welcome to the Monterey Peninsula
Best known for its charming small towns and world-famous golf courses, the Monterey Peninsula is a must-see destination for anyone visiting California. From the rugged coastline of Big Sur to the historic buildings of Monterey, there's something for everyone here.


With an emphasis on accessibility, green spaces, and quality of life, Carmel and Pebble Beach are two of the most desirable places to live on the Monterey Peninsula. Architecturally, the Monterey Peninsula is one of the most diverse areas in California. From the classic Spanish-style buildings of Carmel to the modern high-rise condos of Monterey, there is something to suit your taste. And with world-renowned chefs like Michael Chiarello and Thomas Keller calling the Monterey Peninsula home, you'll have easy access to some of the best dining in the state.


If you're seeking a vacation destination that offers beautiful scenery, plenty of things to do, and a relaxing atmosphere, look no further than Pebble Beach and Carmel. These two locations offer something for everyone. Here are six amazing ways to explore Pebble Beach and Carmel:
1. Carmel Surf Lessons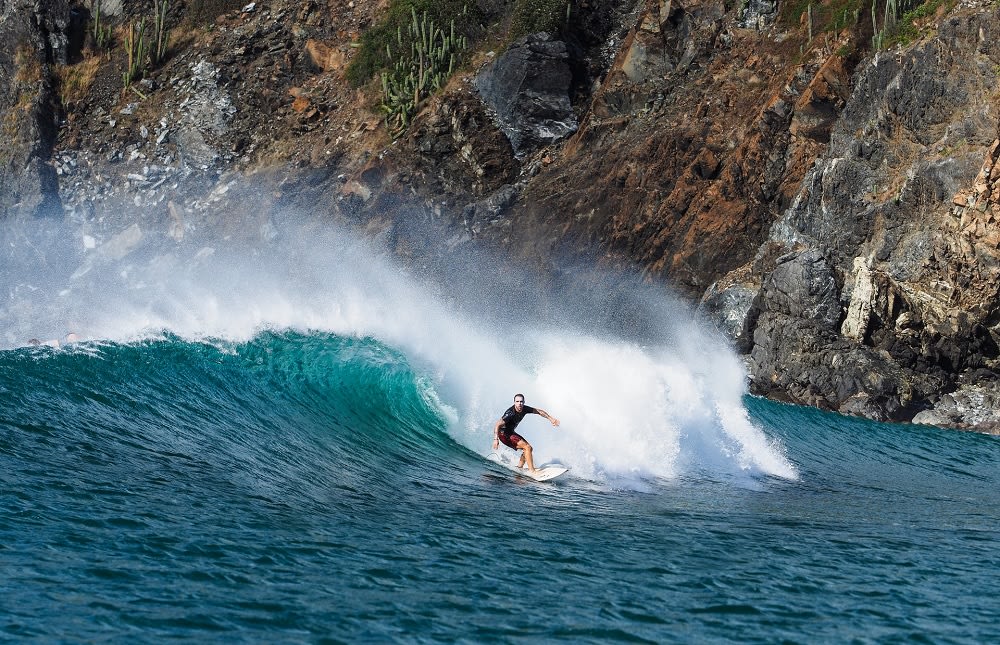 Over the years, the Monterey Peninsula has become one of the top destinations for surfing in California. With its rugged coastline, beautiful beaches, and scenic vistas, Carmel is a perfect playground for surfers of all levels. You can take beginner classes at the charming Carmel Beach or go on a private tour to some of our best local surf spots with a local guide.
Whether you're traveling with your family or enjoying a romantic getaway with your sweetheart, you'll find plenty of fun things to do in Carmel-by-the-Sea and nearby Pebble Beach. If you want an unforgettable adventure while visiting the Monterey Peninsula, we recommend taking surfing lessons in Carmel with an expert instructor!


Monterey Surf Lessons
offers both group and private classes for adults, teens, and children ages 10+. Our team has taught hundreds of surfers how to ride the waves safely and effectively. They pride themselves on offering exceptional customer service and providing each surfer with personalized instruction tailored to their level and goals. If you're ready to learn how to surf like a pro, book your lesson today!
2. Classic, Vintage, Luxury Car Rentals
Monterey Car Week is more than the Concours d'Elegance at Pebble Beach. It's about taking a tour of the Monterey Peninsula, Carmel, and Big Sur in a classic, vintage, or luxury car. All eyes are on the Pebble Beach Concours d'Elegance, Pebble Beach Pro-Am Golf Tournament, and the many auction houses that will make car dreams come true.


Over the years, thousands of people have rented cars from us to take amazing road trips on Highway 1 along the coast down to Big Sur. The weather is usually mild and sunny during this time of year, making it ideal for a drive along 17-Mile Drive! Take a spin
today
.
3. Pebble Beach Horseback Tour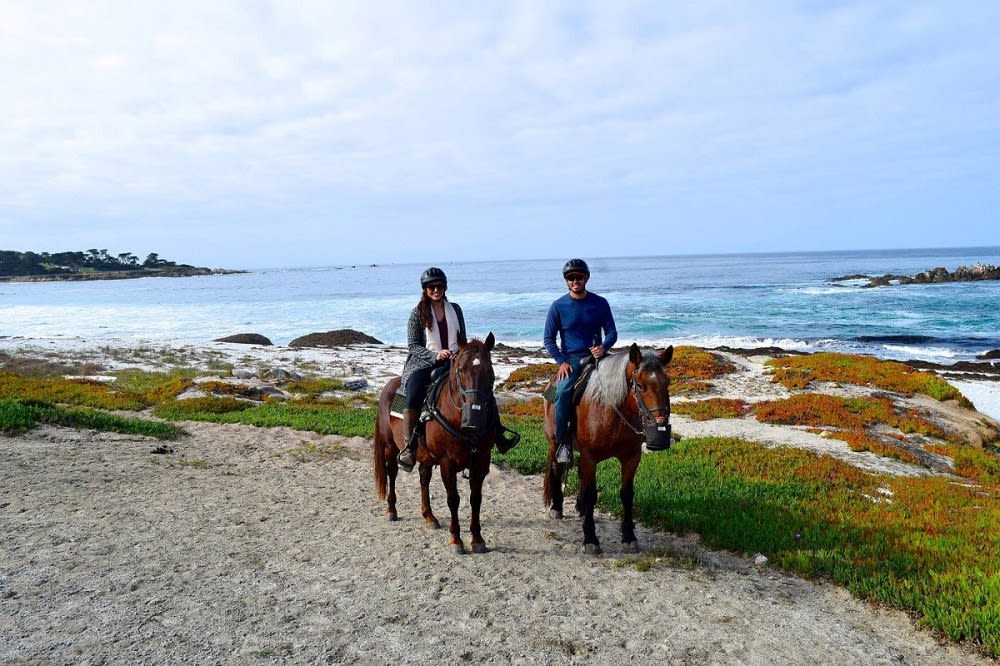 When you visit Pebble Beach, you have to spend time at the beach in a way that will build long-lasting memories; that's a given! Consider taking a
horseback tour
along the beach at sunset. There are some things that just can't be done any other way.
The Pebble Beach Equestrian Center offers guided tours of the 17-Mile Drive and Spanish Bay along the coast of Pebble Beach. You'll see ocean views and wildlife, like sea lions, sea otters, and maybe even whales. There are also great views of the Del Monte Forest and Carmel Bay.


If you've never been on a horse before, not to worry. The guides will help you get used to your horse and riding on the beach before heading out on your adventure. Be warned, though: The horses are owned by someone else, so there's no guarantee that the one you like best will be available when it's time for you to ride.
4. Kayak Tour Through Stillwater Cove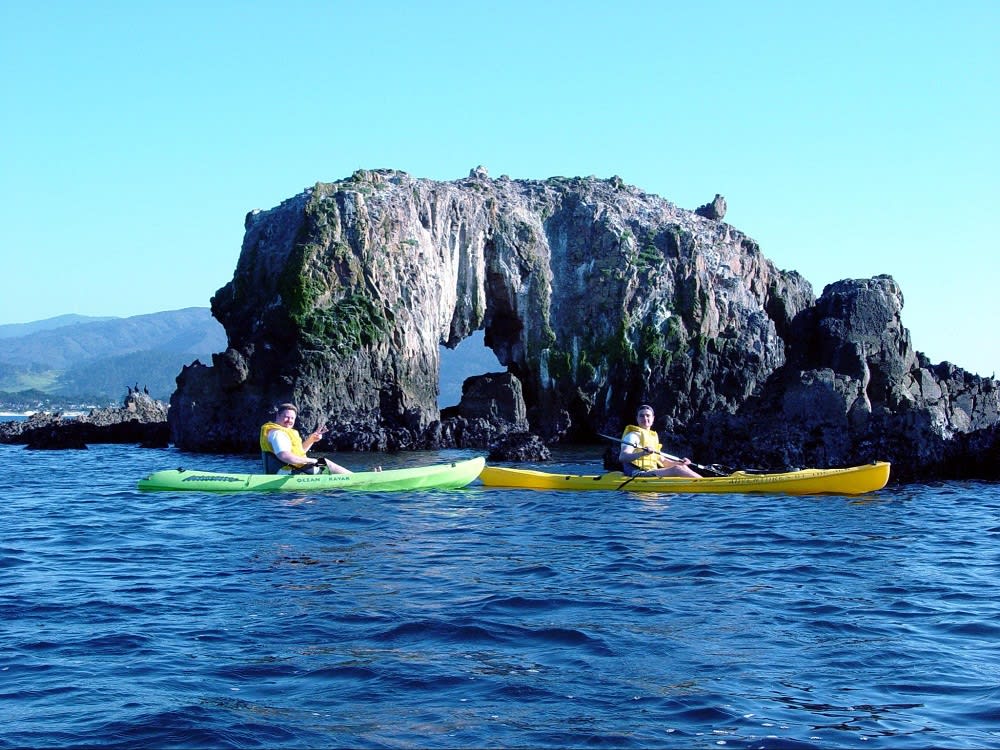 If you love being out on the water and getting an up-close look at the natural beauty of the coastline, then a
kayaking tour
should be high on your list. Local kayak outfitters offer guided tours through Stillwater Cove and other popular spots in the area. It's a great activity for both newbies and experienced kayakers!
If you're planning a trip to Pebble Beach or Carmel, CA, then make sure to check out these amazing ways to explore while you're here. Each one offers something unique that will make your trip memorable. From kayaking and hiking to whale watching, there are so many options for adventure seekers and nature enthusiasts alike!
5. 17-Mile Drive Guided E-Bike Tour
Enjoy a leisurely guided bike tour along Pebble Beach, the most iconic stretch of coastline in the world. You and your guide will cruise past famous landmarks including The Lone Cypress tree, Point Joe, Bird Rock Vista, Spanish Bay, and Lover's Point. There are plenty of stops along the way to take photos and soak up the scenery. Along with incredible views of Carmel-By-The-Sea and Monterey Bay, you'll also get an inside look at the rich history of Pebble Beach from your passionate and knowledgeable guide.


You can choose to ride a regular electric bike or an electric mountain bike for a more thrilling experience! Either option is perfect for all ages and abilities. Your guide will make sure that everyone has a fantastic time on this
17-Mile Drive Guided E-Bike Tour
!
6. Luxury Wine Tour
Interested in exploring the Carmel area's wineries?
Carmel Valley Wine Tour's Premium Package
is a great option. This half-day tour includes visits to four boutique wineries in Carmel Valley and the Santa Lucia Highlands, with a private chauffeur and gourmet picnic lunch to go along with the wine tasting.
If you'd rather get outside and enjoy the scenery, book a horseback riding tour with Sunset Stables! Whether you're an experienced rider or just starting out, Sunset Stables caters to all levels of riders as they walk their horses through trails in Pebble Beach and Point Lobos State Reserve.


For something different, take an eco-tour aboard an electric boat with The Sea Wolf! As you navigate Elkhorn Slough, you'll get to look at sea otters, seals, sea lions, and hundreds of species of birds while learning about their habitats in the area.


To see some of the most beautiful views on the Monterey Peninsula in a unique way, take a ride on the Whalers Express Railbike Tour! This two-seater railbike moves down old railroad tracks along 17 Mile Drive as your guide talks about the history of Monterey Bay.


There are many amazing ways to explore Pebble Beach and Carmel. You can drive the 17-Mile Drive, visit the Pebble Beach Golf Links, explore Point Lobos State Reserve, visit the Monterey Bay Aquarium, and wander through the charming streets of Carmel. Everyone has their own approach to exploring these areas, if there's one thing to be said about Carmel and Pebble Beach, it's that there's something for everyone.


If you're interested in exploring exclusive listings of
homes for sale in Pebble Beach
or Carmel, or selling property in these highly desired areas, be sure to hire an experienced Pebble Beach and
Carmel real estate
agent to help efficiently navigate you through the process. Knowledgeable real estate agent
Tim Allen
will be happy to assist you on your home buying or selling journey.